Location: World Wide
Client Since: 2012
Industry: Engineering
Founded in Norway in 1989 the IKM Group has grown to be a global company with operations in multiple countries employing 2500 people in its offices all over the world. The IKM group is a multidiscipline sub-supplier to the oil and gas industry. 
Equipment Tracking and Management System
SiS worked with IKM to develop Mercury a bespoke software solution for equipment tracking and Management. The intranet/extranet solution allows IKM to :
track and manage equipment
store clients data
produce calibration certificates
generate COC certificates
create and manage contracts and quotes
create and manage purchase orders
invoice generation. The system has greatly improved the efficiency and workflow of the business.
The application was developed using C#, MVC with permissions and authentication for site security. An SQL server database is used for backend storage.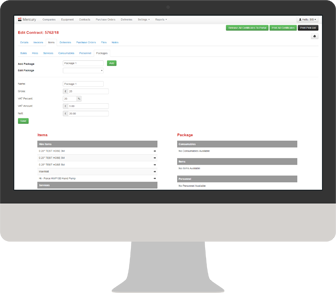 Joint Registry Database
IKM undertake hydraulic bolt tensioning on pipeline flange connectors during oil and gas construction and maintenance activities.
The Joint Registry Database is an MS Access Database system developed to manage, track and certify the thousands of joints which have to be tensioned on a typical construction project.  The system allows IKM to keep a track of all the flanges and joints, view data about each, enter new test data, review outstanding test items and produce test certificates and status reports to their client.