Location: North East, UK
Client Since: 2014
Industry: Manufacturing
Unipres UK Ltd has a head office in Sunderland and supplies Nissan and other major car manufacturers with pressed parts and sub-assemblies. Select Information Systems have worked extensively with Unipres developing their Bill of Materials System and a pricing module that was an extension of their existing software.
Bill of Materials System
The Bill of Materials System (BOM) was developed by SiS as a module enhancement to Unipres' in-house system.  
The system allows Unipres users to import parts and BOMS from Excel Spreadsheets, modify parts, create and modify BOMs and track information about parts and BOMS. A workflow process tracks and approves design changes to BOM's before promoting them back to production.
The system is a WinForms based C#, desktop application working with an SQL database. Permissions are used throughout the system to protect sensitive data.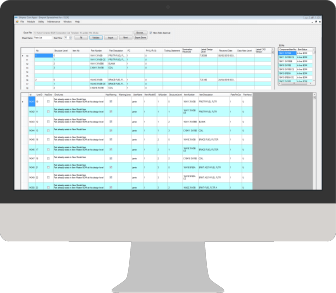 Costing System
After the success of the BOM application, Unipres contacted SIS to outsource the development of a Costing System. The Costing System was developed as a replacement to time consuming manual processes, spreadsheets and paper-based forms. 
The system allows Unipres to analyse and manage price data for parts and materials, create financial forecasts, part volume forecasts and run various reports on the data.  WinForms and C# were used to develop the desktop application with a supporting SQL Server Database.